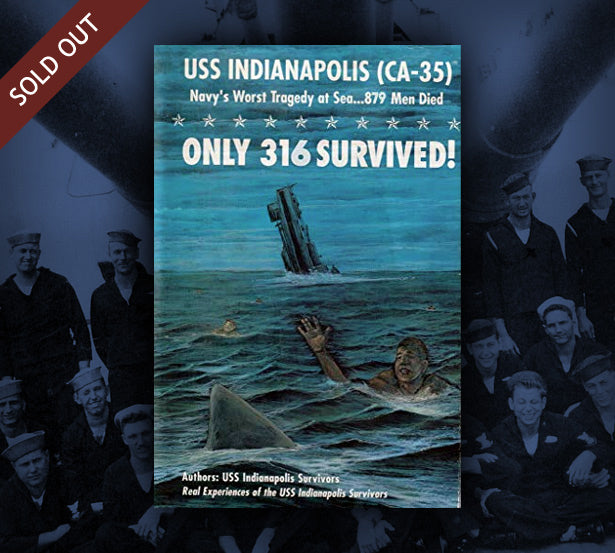 "Only 317 Survived!" autographed by Paul Murphy
DESCRIPTION
ABOUT THE BOOK
We're excited to offer the last copies we have of Only 317 Survived! Each hardback book is autographed in pen by USS Indianapolis sailor Paul Murphy, whose story is one of the many first-person accounts told inside. 

Includes a COA // shipping added in checkout // ships bubble wrapped & boxed

On July 30, 1945, after a mission to deliver parts of the atomic bomb to Tinian island, the USS Indianapolis was torpedoed by a Japanese submarine and sunk within 12 minutes. Of its 1,196 crewmen, approximately 300 went down with the ship.

The remaining 900 or so survivors faced four days of exposure, dehydration, and shark attacks, as they waited for rescue. Only 317 of the Indianapolis's crew would make it home alive. This book, written by the survivors, tells their incredible stories.