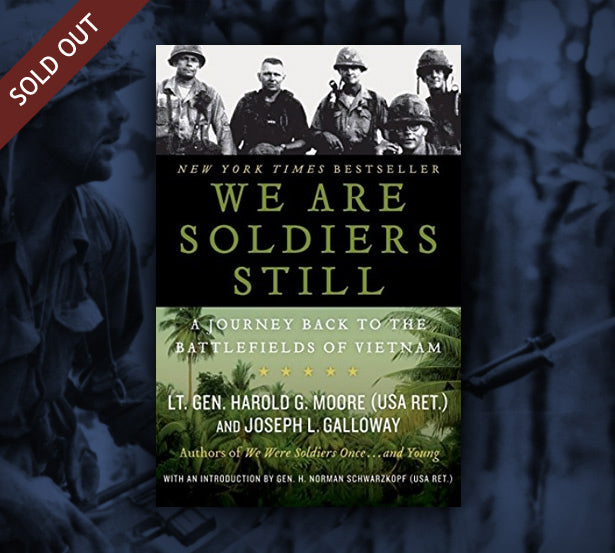 "We Are Soldiers Still" autographed by Gen. Hal Moore
DESCRIPTION
ABOUT THE BOOK
We have first editions of the hardback book, We Are Soldiers Still, written by General Hal Moore and famed war correspondent Joe Galloway. Each book is hand-signed by Hal Moore and is accompanied by a COA. Books ship bubble-wrapped and boxed.


The #1 New York Times bestseller We Were Soldiers Once . . . and Young brought to life one of the most pivotal and heartbreaking battles of the Vietnam War. In this powerful sequel, Lt. Gen Harold G. Moore and Joseph L. Galloway bring us up to date on the cadre of soldiers introduced in their first memoir.

Returning to Vietnam's Ia Drang Valley more than four decades after the battle, Moore and Galloway renew their relationships with ten American veterans of the fabled conflict—and with former adversaries—exploring how the war changed them all, as well as their two countries. We Are Soldiers Still is an emotional journey back to hallowed ground, putting a human face on warfare as the authors reflect on war's devastating cost. The book includes an Introduction by Gen H. Norman Schwarzkopf.