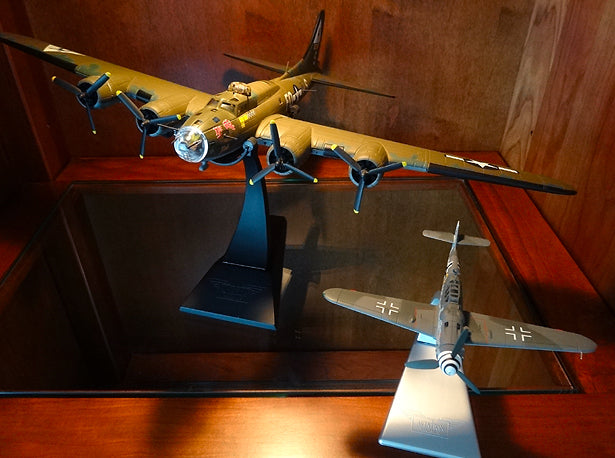 Corgi Franz Stigler "A Higher Call" Model Set
Sold out nearly a decade ago, we're excited to offer for sale "the Holy Grail" of die-cast models, the Franz Stigler & B-17 "Ye Olde Pub" set! Created by Corgi, this beautiful set is one of just 1,700 released, celebrating the aircraft in "A Higher Call."
Each of these 1/72 scale models comes with a stand and is mint-condition, new in box. The B-17 is 12 inches in length and the Bf 109 is 5 inches, so the models are the perfect size to be displayed under your favorite "A Higher Call" print.
A numbered certificate of authenticity is included. For orders outside the USA, please contact us and we'll provide you a shipping quote.
Shipping added in checkout // USA only // ships padded in box

LOW SUPPLY: ONLY 1 REMAINS!