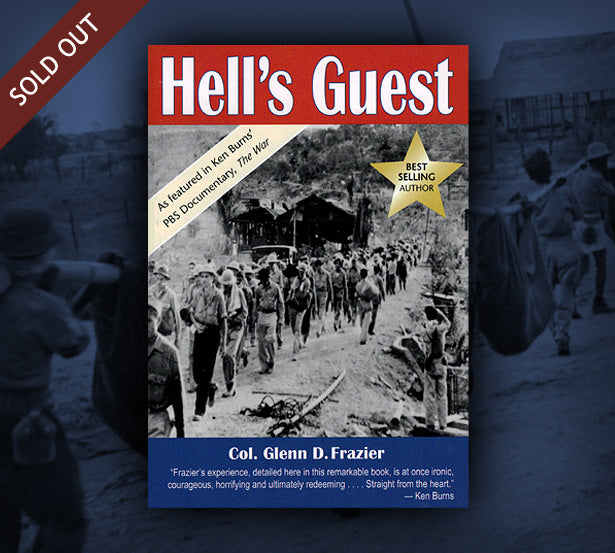 "Hell's Guest" autographed by Glenn Frazier
DESCRIPTION
ABOUT THE BOOK
Each hardback book is autographed in pen by Bataan Death March survivor Col. Glenn Frazier and is accompanied by a COA and ships bubble-wrapped and boxed.

"I grew up in South Alabama in the 1930's. Looking at the world through the cotton and corn fields of Lowndes County, I could never have imagined that in just a few short years the entire world would be engulfed in war and that I would be caught in the middle of it…"

So begins this powerful memoir by an Alabama boy who ran away to join the army at the age of 16 and six months later found himself in the doomed struggle to save Bataan from the Japanese advance.

He was captured, marched north in the infamous Bataan Death march and spent the next three years struggling for his life in Japanese POW camps.