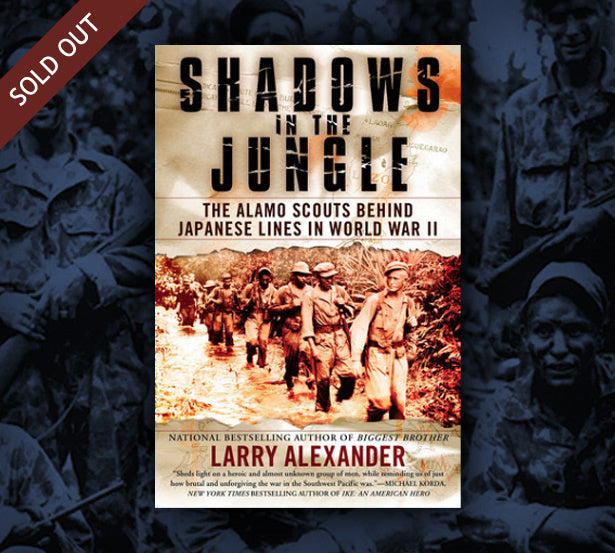 "Shadows in the Jungle" hardbacks
DESCRIPTION
ABOUT THE BOOK
Sold out more than a decade ago, we've just discovered our last hardbacks of "Shadows in the Jungle" as we prepare our office for relocation to Florida.

For someone looking for a riveting read, we have just 3 HARDBACKS LEFT, bearing no autographs, and without dust jackets. 

Shipping added in checkout // ships bubble wrapped & boxed

Formed as an elite intelligence unit, the Alamo Scouts were to silently slip onto Japanese-held islands and assess enemy locations, conditions, morale, and troop strength, all while remaining undetected. It was an impossible task that became an incredible success.

More than just a recon and intelligence outfit, the Scouts conducted rescue missions to recover prisoners from Japanese camps, organized and supplied guerrilla freedom fighters, and provided protection for General MacArthur himself. They completed at least 108 known missions, but not a single Scout was killed or captured.

Drawing from interviews and testimonies from Scout veterans, Larry Alexander weaves together the tales of the individual Scouts, who often spent weeks behind enemy lines to complete their missions. Now, more than sixty years after the wax, the story of the Alamo Scouts has finally been told.